Authors of the present issue
N. 40
Special Issue on
Games for Urban Sustainability

Salvatore Di Dio
Born in Palermo in 1983, he has a background in engineering, energy and design. During his Ph. D in Energy and Environmental-Technical Physics, run between the University of Palermo and the MIT of Boston, he developed a thesis about the impact of the lean approach in urban policies' design for improving sustainability in deprived contexts. The thesis, 'From Smart to Lean' has been published in 2018. His research is at the fringe of social innovation, technology and design. In his career he has coordinated applied research projects funded by the Italian Ministry of Education and Research and by the European Commission Horizon2020 program. He is co-founder of design lab PUSH, of the service design firm NEU and the cross-media production company The Piranesi Experience.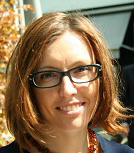 Michela Ferron
is a researcher in the Intelligent Interfaces & Interaction unit at Fondazione Bruno Kessler in Trento, Italy. Her primary research focuses on Human-Computer Interaction and User Experience, and ranges across inclusive design, collaboration over digital network and the study of technologies for nudging behavioral change and improving quality of life. Ferron has a Ph.D. in Cognitive and Brain Sciences from the University of Trento.


Veronica Gizzi
Born in Palermo 1986, she is an architect who combines interests in architectural design, urban history and service design. In 2014 she graduated at the University of Palermo with a thesis entitled 'From Strada Colonna to Foro Borbonico: projects for Palermo's waterfront between urban facilities and decorum urbis (XVI-XIX centuries)'. Later, from 2017 to 2018, she attended and achieved a master's degree in Relational Design in which she had the opportunity to collaborate with the design lab PUSH. This friendship and her deep commitment to environmental issue led her to develop the project called Junkbox, a waste management educational game for preschool kids. She currently works at Genovese architectural studio in Palermo.

José Tiberio Hernández
is currently professor in Systems & Computing Engineering at Engineering School of the University of Los Andes (Bogota) and director of the University of Los Andes (Bogota) and director of the IMAGINE visual computing R&D+i team. His research interests are focused on visual computing applications in Human Brain Data and Urban Systems. He is co-author of many scientific papers in visual computing and engineering education. He is involved in different projects with industrial partners, and in innovation in engineering. He is at the origin of international scientific collaborative projects of the engineering school and the visual computing team (IMAGINE). He is former Dean of the Engineering School at University of Los Andes (1997-2005). He received his Ph.D. in 1983 in Computing Engineering (ENSTA-Paris). He obtained the Computing Engineering degree and the MSc from UniAndes-Bogotá in 1979.


Davide Leone
is an architect and a PhD in Urban and Regional planning. He was a Research Fellow in the Universities of Palermo and Roma 3. His main interests are directed to social issues of the city with particular reference to the multi-ethnic dimension and to the city representation tools, that are intended as communication protocols for non-traditional urban planning processes. Nowadays he works with CLACassociation, struggling to improve the cultural framework of Palermo. This collaboration has been consolidated in many years and gave the opportunity to explore a new and interactive mode of narration of the region through the collection and geolocation of memories. This method has been tested within the project "Mare Memoria Viva". The new projects in which Davide Leone is involved are: U'Game, a project about the intersections between the cities and the need of people to play especially issuing heritage and cities as a playground and Zisa CreZi_Plus,a creativity booster to test new paradigm of creative city. Particularly this last project, made in collaboration between CLACand ARCA consortium, modifies the idea of business incubators, opening them to the city to realize a strength and durable connection between places, people and entrepreneurs.


Enrica Loria
is a PhD student working on Gamification for Smart Cities at the University of Trento (Italy) and the Smart Community Lab at Fondazione Bruno Kessler. Her principal research interest lies in the analysis of gameplay data aimed at the extraction of players in-game behaviors to inform the generation of customized content. Her current application domain is an urban gamified system in the context of persuasive technologies to foster sustainable mobility habits, in which she is involved as both designer and game analyst.


Annapaola Marconi
is the lead researcher of the Distributed Adaptive Systems (DAS) unit at the Fondazione Bruno Kessler. Her research interests include distributed adaptive systems, persuasive and motivational systems based on gamification and gameful design techniques. She is actively involved in the implementation and dissemination of initiatives and programs aimed at applying the research results in concrete applications that can create an impact on the local area and improve the quality of life of its citizens.


Paolo Massa
is a researcher in the Intelligent Interfaces & Interaction unit at Fondazione Bruno Kessler in Trento, Italy. His research interests include Human-Computer Interaction, trust and reputation. Massa has a Ph.D. in computer science from the University of Trento


Antonio Opromolla
is teacher of 'Semiotics and Visual Communication' and co-teacher of 'Interaction Design' at Link Campus University. He acquired the title of Academic Research Doctor in 'Interaction Design'at ISIA Roma Design and graduated in 'Digital Communication' at Sapienza University Rome, where he worked as a research fellow. He is Scientific Delegate of the Research Department of Link Campus University for research projects and publication in the Digital Communication and New Technologies area, and he takes part in the DASIC research center (Digital Administration and Social Innovation Center) in the "Smart City and Social Innovation" unit of Link Campus University to European and national research projects on civic engagement and open government, applying the methodologies and tools of design thinking and urban interaction design. At Link Campus University he is also part of the Scientific Committee of the Osservatorio Proteo, which produces studies and research on the lifestyles of young people, and is the contact person of the School-Work Alternation activities for Communication activities. It also organizes events on the theme of cities and the application of new technologies in these contexts. He is also reviewer for some international scientific journals focused on civic engagement and human interaction design. He organizes and coordinates the 'Designing the User' session Experience of Urban Spaces 'for the Human-Computer Interaction scientific conference International 2019. Finally, he is an evaluator of European projects under the Horizon 2020 Framework Program


Giovanni Andrea Parente
is a PhD student in 'Comunicazione, Ricerca Sociale e Marketing" at the Sapienza Università di Roma, with a research project that investigates the transparency of geolocated platforms with regard to the functioning of their algorithms and the perception that users have of them. He is also a research fellow at DASIC, research center of Link Campus University. He has a Master's Degree in 'Cultural Industry and Digital Communication', at Sapienza Università di Roma. His degree thesis concerned the interaction between elderly users and mobile technologies, specifically for a brain training application. He continued his research in the field of e-health, investigating the topic from the point of view of the User Experience. Currently his research activity at the DASIC is focused on the topics of smart city and social innovation, applying the methods of co-design and design thinking to the design of interactive digital services.


Daniel Salamanca Díaz
is an associate professor in the interactive design program at the Jorge Tadeo Lozano University in Bogotá, Colombia. He is an Industrial designer, with a specialization in Multimedia Creation and a master's degree in Systems and Computing Engineering. His research work has been focused on the processes of human-computer interaction, user experience, mixed realities and multidisciplinary co-creation processes between stakeholders, teachers and students.


Domenico Schillaci
Born in Palermo in 1983, he is a researcher, designer and entrepreneur with a background in engineering, information technology and social innovation. He holds a master's degree in telecommunications engineering from the Polytechnic University of Milan in 2010, where he held position, from 2011 to 2012, as research fellow focusing on wireless mesh networks. Since 2012 he is co-founder and director of the design lab PUSH, where it manages and coordinates various applied research projects and training programmes. His research activity focuses on the integration of communication and information technologies and design methodologies to produce urban and social development. He is also partner of the service design firm NEU and the cross-media production company The Piranesi Experience.


Valentina Volpi
is Research Fellow at DASIC, the Digital Administration and Social Innovation Center of the Link Campus University (LCU), where she also is teacher at the Master of Digital Innovation and Communication. She holds an Academic Research Diploma in 'Interaction Design', a Master Degree in Publishing, Multimedia Communication and Journalism (Sapienza - University of Rome) with a curriculum oriented on Digital Communication and a Bachelor Degree in Media and Journalism (UniFI - University of Florence). Since 2010 she collaborated on research projects and activities with several research centers: CATTID (Centre for the Applications of Television and Innovation Technologies in the Digital World), CORIS – Department of Communication and Social Research, and SI - Sapienza Innovation at Sapienza - University of Rome. She conducts research on Social Innovation and Human Centered Design in Smart City and Smart Territory. Over the years she has been acquiring expertise in Human Computer Interaction, Usability, User-Centered Design, and design of web and mobile services and applications.