ASLERD
is an interdisciplinary, democratic, scientific-professional Association that recognizes the relevance of 'Smart' learning ecosystems, and more in general of Learning, for the regional development and the social innovation, included the education of present and future participatory "smart" citizens.

It has been created fon the basis of the work carried on in the past by the Observatory on Smart City Learning.
NEWS
•••
During the 1st SLERD conference, on 19th of May 2016, the Timisoara declaration
BETTER LEARNING FOR A BETTER WORLD
Through People Centered Smart Learning Ecosystems
signed by
ASLERD, EADTU, EATEL, EDEN, IAFES
is now available for downloading
Download the full text of the Declaration
If you wish to support and sign the declaration please send an email to
aslerd [dot] org [at] gmail [dot] com
Subject: Timisoara Declaration
Body: I wish to join the Timisoara Declaration + Name, First Name, Affiliation
•••
Workshop on
'People Centered Design as the engine of the smartness of people centered cities and territories'
15 September - Trento - Italy
deadline: 20th June
•••
The 2nd International Conference on
Smart Learning Ecosystems and Regional Development
Aveiro, Portugal on 22-23th of June 2017.
Co-organized by University of Aveiro and ASLERD.
link to the conference section of the website
•••
IxD&A special Issue on
Smart City Learning: Opportunities and Challenges
Guest Editors: Paloma Diaz, Monica Divitini, Fernando Ramos
is available for downloading
link to the ToC of the special issue
•••
next IxD&A special Issue on Winter 2016
Smart Learning Ecosystems and Regional Development
Guest Editors: Alke Martens, Radu Vasiu, Annika Wolff
a special call soon available
•••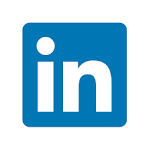 Join us for free discussions on the LinkedIn group