University of Aveiro Student Competition @ SLERD 2017
• WHAT DOES IT ADDRESS?
The SLERD Conference 2017 aims to deepen the reflection and the sharing of knowledge in the context of 'Smart Learning Ecosystems'. It is in this context, integrated in SLERD Conference 2017 that the entire student community of the University of Aveiro (UA) is challenged to participate in the 'Student Competition @ SLERD 2017,' with project proposals and innovative solutions, to problems related to UA's campus, mediated by digital technologies or other suitable to solve the identified problems.
The best projects will be presented during the SLERD Conference 2017.
The SLERD Conference 2017 is being organized by the Department of Communication and Art and by the research center Digimedia - Digital Media and Interaction (CIC.Digital) jointly with ASLERD.
• WHAT TO SUBMIT to the 'Student Competition SLERD 2017'?
The final project to be submitted should include a prototype (a proof of concept, by means of the most appropriate technology) and a document describing the problem, the solution and the technical description of the project in text or audio-visual (text - 4000 words, audio-visual - 5 minutes MAX.).
• IMPORTANT DATES
- JANUARY 25 -> FEBRUARY 20 - express interest in competing by sending an email with the title and abstract. The abstract should state the problem that will be solved, methodologies that will be adopted and solutions / results that will be achieved.
- MARCH 15 -> MARCH 29 - Work in Progress (presented in a face-2-face moment)
- MAY 24 -> MAY 31 - presentation and selection, by the jury, of the final phase projects to be presented in 2017 SLERD
- JUNE 19 - final - delivery of the project (prototype and document)
- JUNE 22 - presentation (pitch 10 min) of the final phase projects in SLERD 2017
- JUNE 23 - Announcement of the winners of the competitions in SLERD 2017 closing session, selected by the international jury of the conference
• CONTACTS
Contact email: studentcompetitionSLERD2017@gmail.com
• TARGET AUDIENCE
All students of the University of Aveiro, of all study cycles, individual or as a group.
• JURY OF THE UNIVERSITY AVEIRO - 1st phase selection
Ana Veloso
José Mota
Marlene Amorim
Óscar Mealha
Rui Aguiar
Teresa Franqueira
• PRIZES:
•• 1st WAVECOM prize: 300 €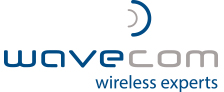 •• 2nd prize: 150 €

Honorable Mentions may also be awarded by the SLERD 2017 international jury.